This page will be updated sometime around September 2005! Information on upcoming classes can be accessed from our home page.
Intensive Arabic Courses
As the language in which the sacred Quran was revealed, and in which the majority of Islamic scholarship is conducted, Arabic occupies a very special and beloved position in the very soul of the Ummah. It is both the language in which we pray to our Creator and the gateway to the knowledge that enables us to properly fulfill our duties as Muslims. Thus it is a great honor that The Toronto Shariah Program is blessed to re-offer in 2005 a six month "Arabic Intensive Program" in the sciences related to the Arabic language using a classical approach emphasizing Sarf (Arabic Morphology) and Nahw (Arabic Syntax), with a view towards further study using source materials in their original Arabic.

Target Audience
Although anybody is welcome to join, the intensive nature and timeframe are particularly aimed at university and high-school graduates who have not yet committed themselves to full-time work, and wish to take this opportunity to gain an in-depth understanding of the Arabic language via a methodology used by scholars for centuries. The general goal is to get the students up to the level where they can begin study of classical texts in their original Arabic with a qualified teacher. In particular, students finishing this program should be able to join the regular Shariah Program that commenced in January for brothers and sisters.

Arabic Course Content and Methodology
The majority of the time will be spent on Tajweed, Nahw and Sarf, with a small (20%) component comprising of selected chapters from Imam al-Quduri's Mukhtasar in Hanafi Fiqh. The teaching methodology emphasizes class participation and oral recitation of what is learnt in order to truly master the matter and ensure that nobody falls behind.
In the advanced stages of the program, having taken the students through two of the five levels of Syid Abul Hasan Ali an-Nadwi's 'Stories of the Prophets', students will have the opportunity to read and decipher certain classical Arabic texts in their original Arabic. Needless to say, ALL the concepts discussed in the grammar and morphology lessons will be thoroughly reinforced through the medium of these reading sessions. In addition to this, many principles of 'balaagha' will be introduced at the basic level.
Materials covered include:
Nahw (Arabic Grammar)
The 3 types of words: Ism, Fi'il, Harf and their sub-categories
Very clear introduction to grammatical states
The 4 cases (Raf', Nasb, Jarr, Jazm)
Jumla Ismiyyah and Jumla Fi'liyyah
Declinable and Indeclinable (Mu'rab and Mabni) nouns and verbs
The 22 positions of nouns in a sentence
Sentence analysis ('Irab)
The governing agents and their effects
16 types of Mu'rab nouns and their 9 methods of reflection.
Nawaasikh al-Ibtidaa (agents which cancel the Ismiyyah sentence such as:
Kaana and its sisters
Inna and its sisters
The 'Laa' of class negation
The absolute noun (maf'ool mutlaq)
The vocative (al-Munada)
Sarf (Arabic Morphology)
Verb conjugation: Past (Maadi), Present/Future (Mudhari') in Jazm, Nasb, Raf', active/passive (Ma'roof/Majhool), Nun of emphasis (heavy/ light), 'Amr and Nahi
Derived nouns such as:
the active and passive participles, the noun of instrument, the dharf of place and time and the superlative
Triliteral verbs (base/ increased), Quadriliteral verbs (base/ increased)
Irregular verbs (mahmooz, mithal, ajwaf, naqis)
The 5 regulations that govern the mahmooz
The 25 rules of weak letters
Registration
Interested applicants can apply online, click here. Space is very limited and applicants are encouraged to apply immediately.
Once you have submitted the registration form, please send your pre-registration deposit in the form of a cheque or money order ($70 CAD or $55 US) made payable to the Toronto Shariah Program, to the following address:
Toronto Shariah Program
Suite 1018, 43 Thorncliffe Park Drive
Toronto, Ontario, M4H 1J4.
Canada
Fees have been arranged to be at the low end of the scale. ($300 per month for approximately 80 lecture hours) As a result of the current world wide recession it is not appropriate to charge high fees for courses we effectively have a monopoly over, with nobody else offering anything similar. With this in mind the fees have been set to basically cover the administration costs of the course, including the salaries of all the teachers. Students will be asked to pay in 2-month increments of $600.
Upon registering, a pre-registration deposit of $55 US (or $70 CAN) will be required. This amount will later be adjusted into the payment for the first month, when the classes commence.
Arabic Course Information
Course Content: 80% Sarf and Nahw. 20% Fiqh (Mukhtasar al-Quduri).

Arabic Course for Brothers
Start date: Jan 2, 2005
Duration: 6 months
Timing: 9am to 3pm Mon-Thu (20-25 hrs/wk)
Location: A very central venue 5 minutes from Donlands subway station, 10 minutes drive from downtown
Cost: CAD $300 per month. Students will be required to pay in 2-monthly increments. Thus a payment of $600 will be due after the first week of class. However, nobody will be turned away due to inability to pay.


Arabic Course for Sisters
Start date: Jan 2, 2005
Duration: 6 months
Timing: 9am to 3pm Mon-Thu (20-25 hrs/wk)
Location: A very central venue 5 minutes from Donlands subway station, 10 minutes drive from downtown.
Cost: CAD $300 per month. Students will be required to pay in 2-monthly increments. Thus a payment of $600 will be due after the first week of class. However, nobody will be turned away due to inability to pay.

Limited lodging is available for out-of-towners ranging from CAD $250/mth-$400/mth. Inquire when registering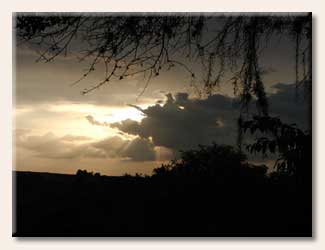 Arabic Course Evaluations
After the first day of classes in the new Toronto Shariah Program, I knew that these Arabic lessons were like none I've taken before. The intensity that we began with on the first day of classes has continued till present day, which makes this program different from any other offered in Toronto. The methodology of the teachers is tried, tested, and true and has flourished worldwide, especially in such areas as Pakistan, India, the United Kingdom, South Africa, the Caribbean, and North America. These Arabic lessons mix innovative learning with a traditional curriculum. Read More…
This program is very intensive. It requires complete dedication and commitment. That being said, it is as far as I know, the only program of its kind in North America. It provides an opportunity to learn the Arabic language via a methodology that has been used by non-Arab students for centuries. As such, it is the most efficient way to learn the Arabic language. Read More…
For anybody contemplating joining the program I'd say: GRAB THE OPPORTUNITY! And if you can make it for the full-time program go for it! It's not everyday this chance comes along in North America. With the dearth of qualified traditional scholars, the opportunity to study full-time with one in a small class is not to be missed. Read More…
As far as teacher's expectations are concerned I think they are very reasonable. An hour a day of homework for someone without any backround would be more than sufficient. You may easily find someone in the course that just learned to recognize the alphabet prior to the course and is now able to recognize grammatical constructs, translate sentences, and conjugate verbs into the various types of past, present, future and imperative tenses. A testimony to the methodology of the teachers and their sincerity insha'Allah. May Allah reward them and all of us. Read More…